24/7/365 Emergency Response & Fast Property Restoration
Minneapolis Disaster Recovery & Emergency Restoration
Serving Andover, Brooklyn Park, Maple Grove, Anoka, Ramsey, Blaine, and the rest of the greater Minneapolis metro area.
At Just Us Construction & Restoration, Inc., our rapid response team is dedicated to swift action when you need it most. When you contact us, we understand the urgency of the situation and prioritize getting to your location promptly. Upon arrival, our first step is a thorough assessment of the situation. We meticulously evaluate the extent of the damage and determine the precise actions needed to mitigate further harm effectively.
With years of experience in the field, our team is well-versed in the intricacies of property restoration. We've honed our expertise through numerous cases, making us well-equipped to provide tailored solutions for your unique situation. Our goal is not only to address the immediate issues at hand but also to provide a comprehensive restoration plan that ensures your property is brought back to its pre-damaged state. You can trust us to be your partner in minimizing damage, preserving your property, and restoring peace of mind during challenging times.
24/7 Emergency Service
At Your Property in 90 Minutes or Less
A+ Rating on BBB
Licensed, Bonded, and Insured
Insurance Claims Assistance
Financing Available
Over 20 Years of Experience
Locally Owned and Operated
Top-Rated Services
Emergency Restoration Services
In the aftermath of a disaster, ensuring the immediate safety and security of your property is crucial. That's where board-up and roof-tarping services come into play. Board-up involves securing openings in your home, such as broken windows or doors, to prevent unauthorized access, weather damage, and potential theft. Roof tarping, on the other hand, is essential for covering and protecting roof damage, preventing further water infiltration and structural deterioration. These crucial services provide a temporary shield, allowing you the time and space needed to assess the full extent of the damage and plan for comprehensive repairs.

Following a severe storm, the landscape can be left in disarray, with fallen trees and debris posing immediate safety hazards and hindering recovery efforts. Our tree and debris removal services are designed to alleviate these challenges. Just Us deploys skilled teams equipped with the necessary tools and expertise to efficiently clear away fallen trees, branches, and debris. This not only restores accessibility but also helps prevent further damage or accidents. Safety is our priority, and our swift response aims to expedite the recovery process, allowing you to regain control of your property and return to normalcy as quickly as possible.

Storm damage, leaks, and roofs in a state of disrepair can unleash a host of issues that pose a significant threat to the integrity and comfort of your home. When your roof fails, it creates a pathway for water to infiltrate not only the exterior but also the interior of your attic and the rest of your living space. This intrusion can lead to costly structural damage, compromised insulation, and the insidious growth of mold and mildew. At Just Us Construction & Restoration, Inc., we specialize in comprehensive roof repair solutions designed to address these concerns. Our experienced team is ready to step in and restore the protective barrier that your roof should provide. Whether it's repairing storm damage, fixing troublesome leaks, or addressing general wear and tear, we have the expertise and commitment to ensure your home remains dry, secure, and resilient. Don't wait until the issues escalate; call us today to safeguard your home's structural integrity and your family's well-being.

Siding Repair

Severe storms can take a toll on your home's siding, leaving it damaged, cracked, or even torn off in places. Our siding repair services are here to restore your home's exterior to its pre-storm condition. We understand that damaged siding not only affects the aesthetics of your home but also compromises its protection against the elements. Our skilled professionals assess the extent of the damage and efficiently repair or replace siding materials, ensuring that your home remains weather-resistant and visually appealing. With our expertise, you can trust that your property will regain its integrity, safeguarding your investment and enhancing your curb appeal.

Water damage restoration is the process of addressing and restoring a property that has suffered from water damage. It typically involves identifying and stopping the source of water, extracting standing water, drying out affected areas, removing damaged materials, and sanitizing to prevent mold growth and ensure a safe environment. Just Us Construction & Restoration, Inc. employs specialized equipment and techniques to efficiently restore the property and mitigate further damage.

Fire and smoke damage restoration is the art of breathing life back into a property that has endured a fire's fury. It encompasses clearing debris, assessing the damage, scrubbing and deodorizing surfaces, and mending or substituting damaged components. The goal is to eliminate smoke odors, remove soot residue, and restore the property to a safe and habitable condition.
Transparency & Open Communication

On-Time and On Budget – Always

We understand that unexpected financial surprises can be a real headache. That's why we make it our priority to ensure transparency and open communication right from the start. When you partner with us, you can rest assured that we won't spring any budgetary or timeline surprises on you. We take the time to meticulously assess your project's needs, thoroughly analyze potential challenges, and provide you with the most accurate cost estimate possible.

We believe that informed decisions lead to successful outcomes, so we keep the lines of communication wide open throughout the entire process. This commitment to transparency not only helps you plan your budget effectively but also gives you peace of mind, knowing that we're dedicated to delivering quality results within the agreed-upon timeline. With us, there are no hidden costs or unexpected delays, just a straightforward, collaborative approach to achieving your project goals.
Insurance Friendly
Just Us Construction & Restoration, Inc. works with all insurance carriers to restore our client's homes and businesses to pre-loss conditions. We start by assessing the damage and putting together a timely repair estimate that reflects the actual working process of getting your property back to pre-loss condition. We will communicate on your behalf to your claim representative and keep you up-to-date on all correspondence. We understand this is a hard time for you and strive to help you understand the entire process while making it as quick and easy as possible along the way.
Have a question? We've got an answer!

Frequently Asked Questions About Property Restoration

With over 20 years of experience in the industry, Just Us Construction & Restoration, Inc. is the trusted name in restoration in Brooklyn Park, MN. Our IICRC-certified technicians follow industry-standard procedures for quality you can count on. We offer 24-hour emergency service and can work directly with your insurance provider to make the process as easy as possible for you.

Insurance coverage is very situationally dependent. Each policy from each different company will have different levels and types of coverage. The best way to know if your damage is covered is to keep a copy of your policy on hand and call your agent directly with any questions you might have.

Seeing your home damaged is extremely stressful as a homeowner, and it's difficult to know the right course of action. Will trying to clean up on your own help or make things worse? No matter what kind of damage you've incurred, the very first thing you should do is take photographs as long as the area is safe for you to be in. If you have water damage, the best thing to do is extract as much standing water as you possibly can while you wait for help. If you have fans, set them to start drying things as much as possible. They won't be enough to dry the area completely, but they can help to minimize the chance of secondary damage. In the event of mold or fire, it's best to leave the damage alone until a professional can address it. Disturbed mold can disperse spores throughout the home, and fire damages can worsen if improper cleaning techniques are used.

The length of time for proper restoration to occur is dependent on the type and size of the damage. A typical water damage project usually takes 5-7 days to dry and remove any unsalvageable materials. Mold remediation can take anywhere from a few hours to several days, depending on the extent of the damage. Fires cause the most extensive damage and can take weeks for restoration to be completed. Keep in mind these are all estimates, and they're only for the restoration portion of the job. The rebuilding portion of the job, where everything is put back into place, has its own separate process and timeline.

Most homeowners' policies cover most water damages, but not all water damages are created equal. There can be a lot of exceptions to coverage depending on the intricacies of your policy. This is why it's a good idea to be familiar with your policy and call your agent immediately when damage occurs.

A good portion of water damage can be prevented by proper household maintenance. Routine plumbing maintenance, sump pump, and appliance maintenance are effective ways to avoid preventable damages. Preparing your home for the winter can also help avoid damage if you live in a cold climate. Finally, it's a good idea to regularly check the exterior of your home, particularly your roof, for damage to ensure water isn't unexpectedly leaking into your home.
At Your Property in 90 Minutes or Less
Minneapolis' Top-Rated Damage Restoration & Construction Service
Just Us Construction & Restoration, Inc. is proud to serve the greater Minneapolis and Saint Paul metro area with full-service disaster recovery, damage restoration, and construction services. With our hand-picked highly-trained industry professionals, state-of-the-art equipment, and cutting-edge techniques Just Us can get your home or business back to its former glory fast and efficiently. Whether you need fire damage restoration, water damage cleanup, storm damage repair, or burst pipe repair, our skilled team delivers exceptional results, ensuring customer satisfaction at every step. Contact us today and we'll be at your property in 90 minutes or less!
Tips & Tricks From Our Blog
The Latest News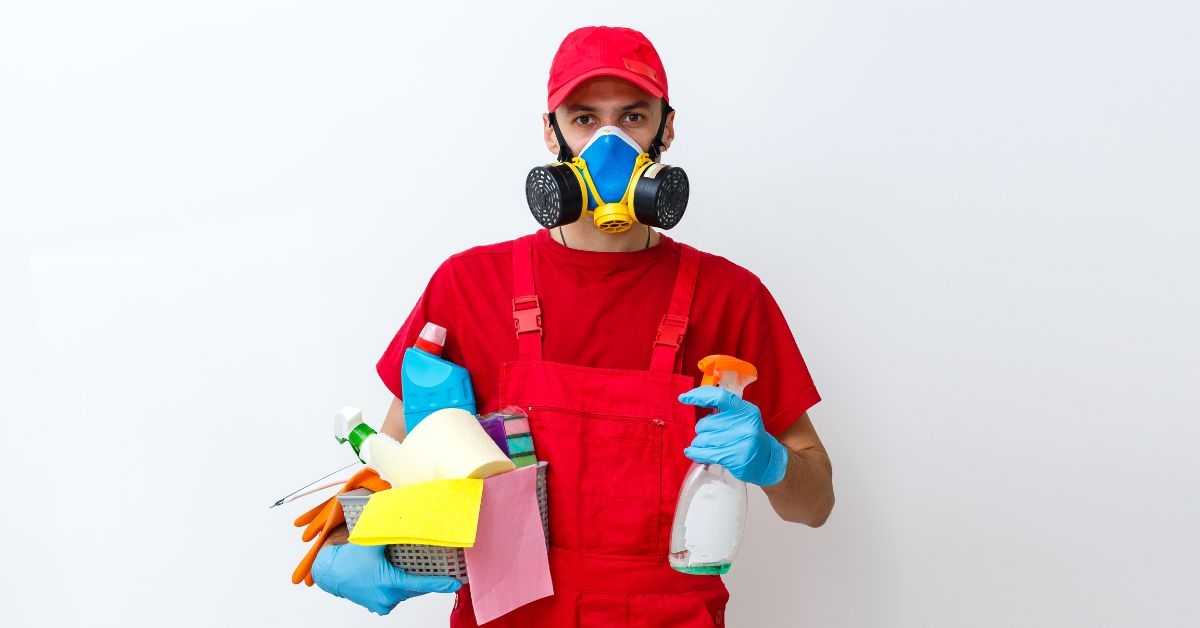 Mold, a common household nuisance, can wreak havoc on your living space, affecting both the structural integrity of your home...