Just Us is Here to Help You Pick Up the Pieces
Minneapolis Fire Damage Restoration
24/7/365 Emergency Response for Your Fire & Smoke Damage Restoration Needs
Losing a space due to fire damage is stressful and emotional. Having to rebound from such a loss and rebuild can be a daunting task; where do you start?
Just Us Construction & Restoration, Inc. has experienced professionals who will assist you in the redesign process to get your space feeling like home again. We always respond quickly to any emergency and have years of experience in providing immediate solutions to restore your damaged property. We will treat your family with respect and understanding during this difficult time and help you navigate the reconstruction period with grace.
24/7 Emergency Service
At Your Property in 90 Minutes or Less
A+ Rating on BBB
Licensed, Bonded, and Insured
Insurance Claims Assistance
Financing Available
Over 20 Years of Experience
Locally Owned and Operated
Top-Rated Services
Fire Damage Cleanup and Restoration Services
Emergency Board Up

Emergency board-up service after a fire involves securing a property by covering damaged openings such as broken windows, doors, or walls with sturdy boards. It aims to protect the property from further damage, weather elements, and unauthorized access. Emergency board-up services help stabilize the property, prevent additional losses, and provide a temporary barrier until repairs and restoration can be initiated.

Fire, Smoke, and Soot Damage Remediation

Fire, smoke, and soot damage remediation is the process of addressing and restoring a property that has been affected by a fire. It involves removing debris, assessing the extent of damage, cleaning and deodorizing surfaces, and repairing or replacing damaged materials. The goal is to eliminate smoke odors, remove soot residue, and restore the property to a safe and habitable condition.

Odor Removal

Odor removal after a fire involves the process of eliminating persistent smoke and fire-related odors from a property. It includes identifying the source of the odor, thoroughly cleaning affected surfaces, and utilizing specialized techniques such as ozone treatment, thermal fogging, or air filtration to neutralize and remove odorous particles. The goal is to restore a fresh and odor-free environment, ensuring the property is comfortable and free from lingering fire-related smells.

Structural and Non-Structural Reconstruction

Structural reconstruction after a fire refers to the repair and restoration of the load-bearing components of a building that have been damaged or compromised. This involves assessing the structural integrity, reinforcing or replacing damaged elements, and ensuring the stability of the building. Non-structural reconstruction, on the other hand, focuses on restoring non-load-bearing elements such as interior finishes, fixtures, and furnishings to return the space to its pre-fire condition and functionality.
How We Work
Our Fire Damage Restoration Process
1
Assess the extent of the damage.
2
Develop a plan of action.
3
Create a design that works best for the space as well as your needs.
4
Decide on materials needed for the reconstruction.
5
Deploy our team of fire restoration professionals to complete the job.
Frequently Asked Questions

Fire Damage Restoration Questions and Answers

It's never a quick fix, though we've gathered together a multi-disciplined team of contractors and technicians to work in tandem to complete the work as soon as possible. From structural repairs to sand/soda-blasting to odor removal to contents cleaning, our fire damage restoration crew begins as soon as the project scope is determined, and we don't stop until the job is done and both you and the insurance company are satisfied with the results.

Most often, yes. You'll need to check your specific policy for the full scope of coverage, but generally, if a flame caused the damage, it's covered. Your best bet is to hire a professional restoration company, like Just Us Construction & Restoration, Inc., to help you through the claims process. We know how to avoid some common missteps when it comes to making sure the entire loss is documented and covered. Many homeowners and insurance companies forget, for instance, to consider that your HVAC system will need to be cleaned of soot. Since fires are extinguished using water, many areas of your home may need to be restored due to water damage, even if they weren't directly affected by the fire.

Depending on the extent or location of the fire damage, some homeowners can move back in a few days or longer. The fire department will usually turn off electricity and gas to the property immediately, which won't be restored until a building inspector says it's safe to turn those utilities back on. If you experienced significant smoke damage and the home's occupants include elderly persons, young children, or those with chronic health conditions, you may be wise to stay until the smoke cleanup is complete. Contracting with a company experienced in fire damage restoration can often get you back home sooner because they'll have the resources to hire and manage the many tradespeople who will need to work together to make the home liveable again.

DIY soot removal is not recommended. Commercially available products can actually cause permanent damage to surfaces. Soot itself is primarily oil-based, but that residue also contains toxic, possibly biohazard contaminants.

Smoke damage is rarely limited to one area of the house, and it leaves behind a residue that can hide in crevices and out-of-reach areas, and a simple "airing out" may not be sufficient. We recommend consulting with a smoke damage technician who can help you troubleshoot the next steps.
At Your Property in 90 Minutes or Less
Minneapolis' Top-Rated Damage Restoration & Construction Service
Just Us Construction & Restoration, Inc. is proud to serve the greater Minneapolis and Saint Paul metro area with full-service disaster recovery, damage restoration, and construction services. With our hand-picked highly-trained industry professionals, state-of-the-art equipment, and cutting-edge techniques Just Us can get your home or business back to its former glory fast and efficiently. Whether you need fire damage restoration, water damage cleanup, storm damage repair, or burst pipe repair, our skilled team delivers exceptional results, ensuring customer satisfaction at every step. Contact us today and we'll be at your property in 90 minutes or less!
Tips & Tricks From Our Blog
The Latest News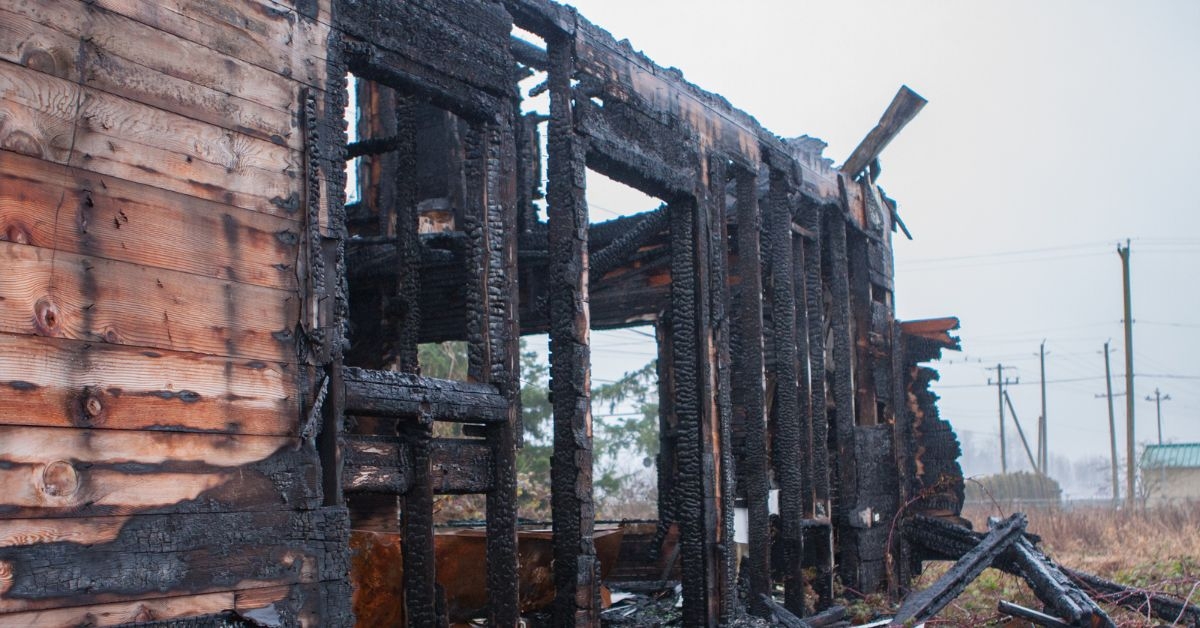 Fire is a destructive force that can cause extensive damage to homes and businesses. Beyond the immediate impact of flames, t...