What to Do and Not to Do If You Have a House Fire
House fires are a devastating and overwhelming experience. It can be difficult to know the right steps to take to make sure your home is properly cared for and restored. Knowing some general dos and don'ts for fire damage restoration can help streamline the process and remove some of the stress.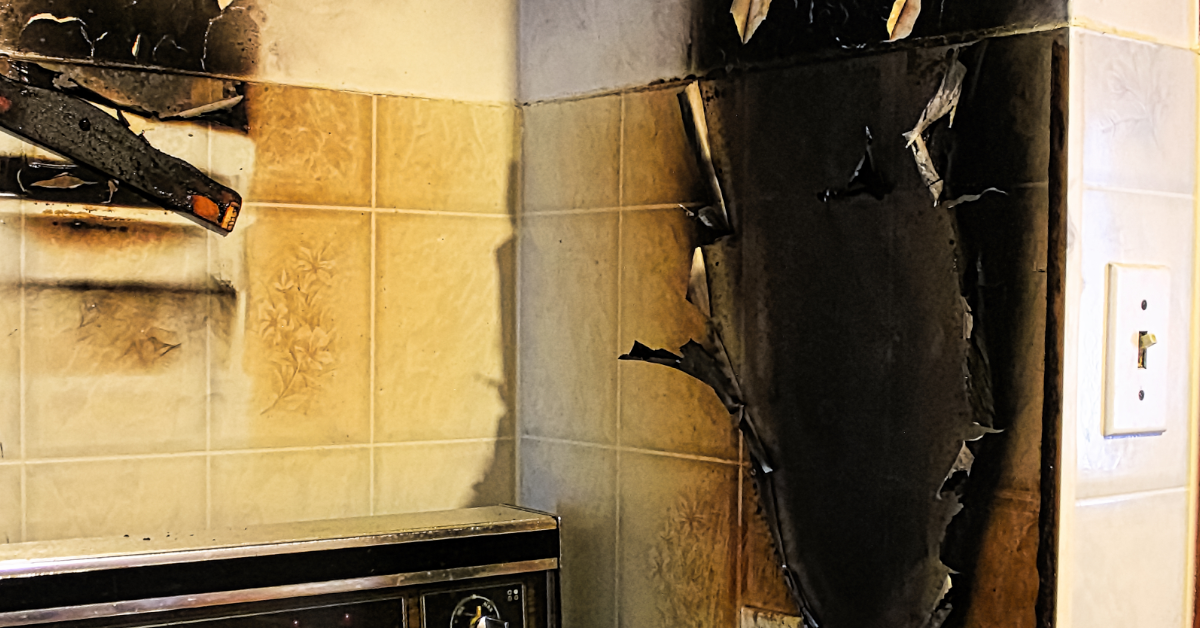 Things To Do
There are multiple things that should be done throughout the process of your fire damage restoration that will make the process easier for you.
Document Everything
Keep track of every conversation and communication with both your insurance and your contractor. Make sure that all aspects of your policy are in writing and that you understand the language of your insurance policy and the coverage you're entitled to. Be clear with your adjustor and contractor to ensure everyone is on the same page throughout the process.
Take Inventory
Prepare an inventory of your damaged property with the quantity and description of everything. This will be helpful when communicating with your insurance and contractors to make sure all of your belongings are accounted for and properly cared for. Some items will be salvageable and some will not depending on the level of damage, so this inventory list will help simplify this process.
Hire A Professional
Hire a professional mitigation contractor from start to finish. You may need help boarding up and securing your home before cleaning and restoration can even begin. Feel free to take some time to get contractor recommendations and call around. There is somewhat less urgency for an immediate start on fire damage restoration as long as the building is secure, so you can take some time to find a contractor who makes you feel comfortable.
Seek Help
If you feel overwhelmed or feel that something isn't right, reach out for help. There are industry standards that have to be met. A good contractor will be knowledgeable about these standards and can help you navigate the insurance claim process to ensure you're getting the coverage you pay for. Contacting a public adjustor could become necessary if you feel that you're being treated unfairly by your insurance company and all other avenues have been exhausted.
Things To Avoid
While there are certain things you should do to make the process easier for yourself, there are also several things you should try to avoid in the fire restoration process.
Don't Wait to Get Started
While fire restoration doesn't typically have the same urgency as water restoration, you still don't want to delay getting started. Ensure the safety of the home and its occupants, then call your insurance provider as soon as possible. Extensive fire restoration is a long, involved process, so you'll want to get it started quickly.
Don't Downplay Your Contents and Belongings
Don't under report your contents to your insurance company. When you take your inventory, be specific. Assuming you have the appropriate insurance coverage, everything in your home that was damaged will be either replaced or repaired. Being specific will ensure that your contents are properly sorted into salvageable and non-salvageable items and either replaced or restored completely.
Don't Settle
Don't settle. Know your rights, understand your policy, and make sure you're getting the coverage you're entitled to. In addition to your coverage, understand that you are not required to use the contractor your insurance company recommends, nor do you have to stick with the same contractor through the process. If your contractor isn't providing the quality of work you expect, you are allowed to move on to someone else. Your home is one of the biggest investments you'll ever make and it should be cared for appropriately up to the limits of your insurance policy. Don't settle for cutting corners.
House fire restoration is a long, taxing process even when the fire was relatively small. The more extensive the damage, the longer the process. While nothing can completely take the stress out of handling a house fire, having a few simple dos and don'ts to follow can help make things a little easier.